PENGARUH KOMPENSASI, MOTIVASI DAN DISIPLIN KERJA TERHADAP KINERJA KARYAWAN UNIVERSITAS MURIA KUDUS
PENGARUH KOMPENSASI, MOTIVASI DAN DISIPLIN KERJA TERHADAP KINERJA KARYAWAN UNIVERSITAS MURIA KUDUS
Siti Aniqoh Shofwani

Ahmad Hariyadi
Keywords:
Compensation, Motivation, Discipline Work, Employee Performance
Abstract
This study aims to examine the influence of Compensation, Work Motivation and Discipline to Performance Employee in Muria Kudus University.The research was conducted by using survey methods to Employees Administrative in Muria Kudus University and analyzed by using regression analysis. The samples in this study were taken 45 people with a view to facilitate researchers in conducting research. While sampling technique used in this study using purposive sampling technique in which the sample collection elements are included in the sample was done on purpose, provided that the sample is representative or representative of the population. The results showed that the variable compensation, motivation and discipline work simultaneously positive and significant influence on employee performance. This is evidenced by the value (Fhitung = 23.705)> (F table = 2.84) and the value of [pvalue (Sig.) = 0.000)] <0.05. based this conclusion it is suggested that leaders can manage the three variables toward the repair or improvement of employee performance.
Downloads
Download data is not yet available.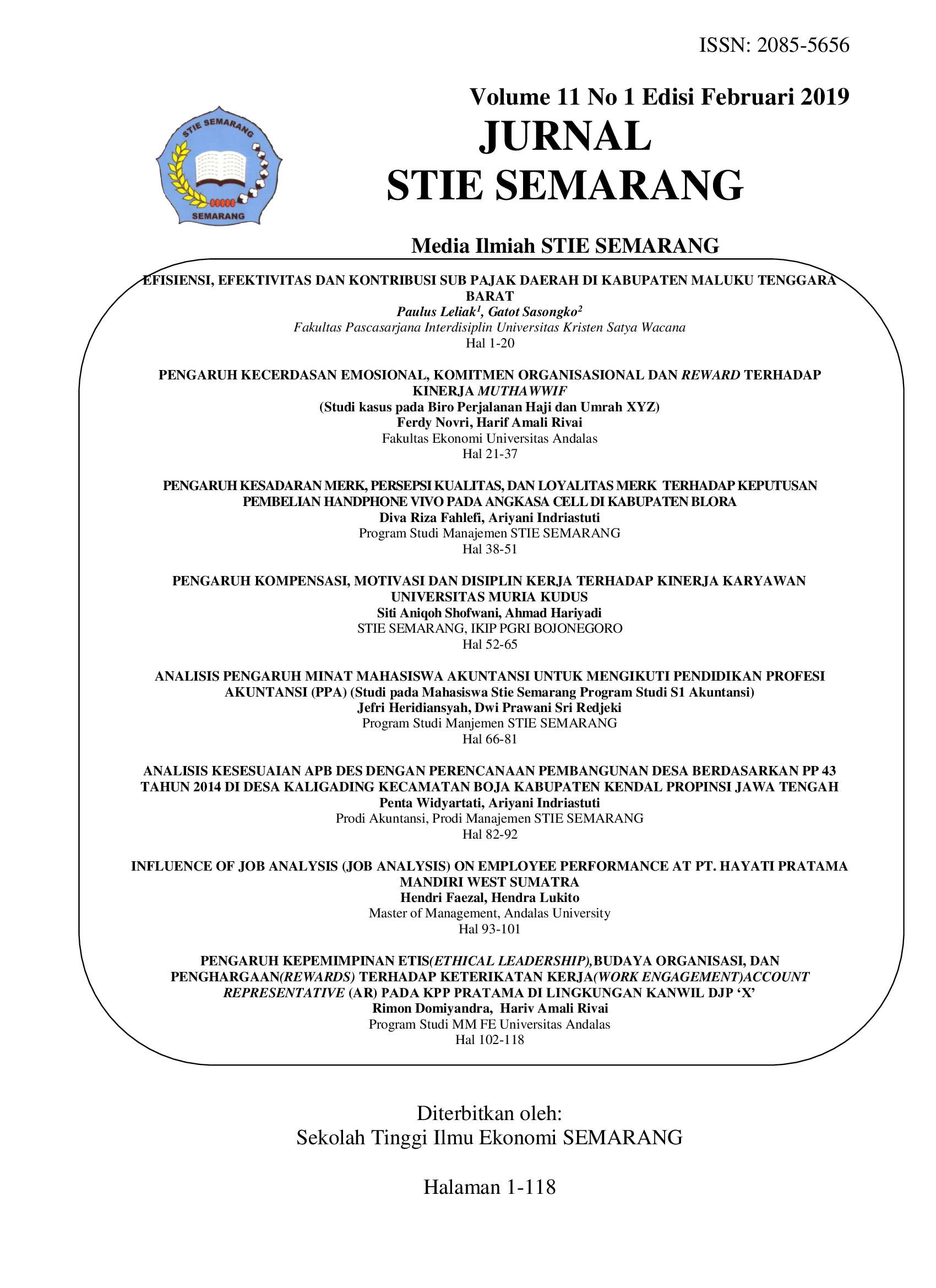 ##"article.abstract"## viewed = 7 times preview pdf 52-65 downloaded = 9 times